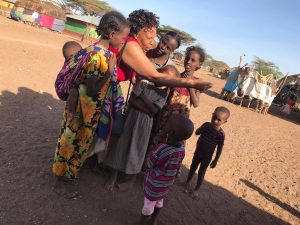 Gloryland Missions International (GMI) is a Charitable Organization registered under Internal Revenue Code (IRC) Section 501 (c) (3) qualified to receive tax-deductible bequests, inheritances, transfers or gifts under sections 2055, 2106 or 2522. GMI envisions to look into the issues affecting the street people in Washington State, and needy and vulnerable people of Kenya, Africa, where we serve many homeless and street families. In Kenya, we also help pastoral communities affected negatively by limited infrastructural development.
The sheer inaccessibility to these communities, a result of having poor or no roads, have affected the communities through lack of basic social amenities such as schools, hospitals, potable water, and meaningful means of livelihood. We operate several social empowerment projects which include but is not limited to the following:
Daycare for Children of Homeless Street Families.

Economic Empowerment and Development.

Basic, Technical and Adult Education.

Medical Missions.

Female Genital Mutilation Awareness and Obliteration.

Peace Building.
MISSION:
Transforming, giving hope, and rehabilitating needy and
vulnerable communities by initiating social-economic
activities, life skills through education, training, counseling,
and creating social issues awareness.
VISION:
A transformed, skilled, empowered and self-reliant
community.